*Responses have been edited for clarity and brevity
Casey Evans has been a committed volunteer with the Migraine World Summit for 2 years and has dedicated much of her time to helping the migraine community. She was also involved with Headache on the Hill and planned to attend the postponed RetreatMigraine. She is extremely thoughtful and understanding; I feel blessed I got the chance to speak with her about our shared experiences with migraine.
How did you first get involved with migraine advocacy? What made you decide to get involved?
I learned about how to become a migraine advocate by signing up to receive newsletters from the American Migraine Foundation. One of their newsletters advertised the Migraine World Summit and I was immediately intrigued. After I watched the videos from the Summit, I saw that they were asking for volunteers for the next year's Summit and I signed up.
You have been a dedicated volunteer for the Migraine World Summit for the last two years. Can you tell me a little bit about this experience? What did you do?
Being a part of the Migraine World Summit has changed my life. It has given me hope, taught me more about migraine, and allowed me to forge wonderful friendships. It has also connected me with other organizations like the Alliance for Headache Disorders Advocacy and CHAMP. Being an advocate for this community helps me see that there are others out there experiencing those bad migraine days, too. We all know what it feels like to think we are utterly alone in experiencing this pain. It helps to know we are not alone.
Before I joined the Migraine World Summit, I was uneducated about migraine and felt utterly hopeless. Now, I am so glad to be a part of this movement, making a change for migraine sufferers.
How long have you suffered from migraine headaches?
I started getting migraines 20 years ago and at first I thought it was a sinus headache. So instead of seeing a neurologist, I went to an ear, nose, and throat doctor, and a general practitioner who both did not understand what was going on. I have suffered from chronic migraine on and off over the years. Once I began seeing a migraine specialist, my treatment improved immensely, but it also took me giving up on certain things I loved. At the end of the day, you're responsible for your own well-being.
Is it hard to find time for migraine advocacy on top of work, your home life, and getting migraines?
Honestly, it is! I hate to be negative, but I think we all get in that zone sometimes where we are having a lot of bad days and that's always going to make life harder. I'm on the year-round summit team and on my bad days it's easy to beat myself up over my inability to get as much done. Thankfully, the team is very understanding and on my good days, I'm so glad I'm a part of the team!
What do you think is the largest issue migraine sufferers are facing today? What can we do to address this issue?
The need for research will always exist in the migraine community. However, I think the biggest issue is stigma and shame surrounding migraine due to a lack of societal understanding. Because we can often push through our pain, people don't always understand the suffering we experience. Unlike a broken arm, people cannot visibly see our pain. Therefore, it is important for us to continue to talk about what it's like to live with migraine and stop shaming ourselves for the limitations it places on our lives.
What is your perspective on migraine sufferers?
I've noticed many of us with migraine have similar personalities in that we tend to have perfectionist mentalities. We tend to push ourselves to do many different things and our brains don't shut off. It is not healthy for us- or anyone- to work so many hours a week and not take care of ourselves. I think the pandemic has given us a chance to examine the ways we've been living and determine how we can better take care of ourselves.
By Jillian McGuffey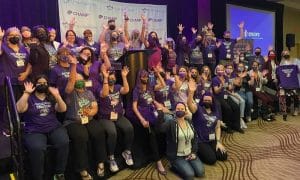 June 29, 2012 Where were you? What were you doing? Can you remember? I sure…

In 2017, I learned about the Shades for Migraine campaign. I immediately fell in love…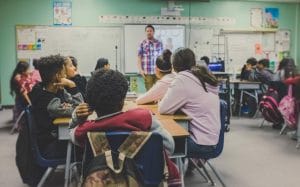 Being a teen and struggling with migraine is very hard. I'm 17 years old and…