As we celebrate Migraine and Headache Awareness Month through June, it's important to acknowledge another awareness campaign – Pride Month. People in marginalized communities face unique challenges in accessing quality healthcare, and people who identify as lesbian, gay, bisexual, transgender, and queer and/or questioning (LGBTQIA+) are no exception.
In the chronic illness community, we know how powerful it is to see a really great healthcare provider. The right provider can mean the difference between you feeling better and you staying sick. People in the LGBTQ+ community have a higher rate of migraine disease, and often find it's harder to access a good provider and treatments that work.
"It took me seven years to find a good doctor," said Sarah Shaw, Senior Manager of BIPOC Community Outreach for the Global Healthy Living Foundation (GHLF). "It should not take that long for you to find a doctor that's going to give you the right kind of care and who's going to advocate for you."
LGBTQ+ People are More Likely to Have Migraine Than Straight Counterparts
Research is lacking, but the studies we do have, like a 2018 National Health Survey, suggest that people in the LGBTQ+ community are more likely to have migraine than their straight counterparts. According to Shaw, the study found that "the prevalence of headache and migraine was the highest among bisexual women at 36.8% compared to 24.7% of lesbian women, 22.8% of bisexual men, 14.8% of gay men, 19.7% of straight women and 9.8% of straight men. This was taken from quite a few years ago, and it doesn't seem to include non-binary people or breakdown trans men or women. So we're missing a lot of statistics."
Luckily, there has been renewed interest in the past couple of years, with organizations like GHLF, Migraine World Summit, and the American Migraine Foundation (AMF) amplifying LGBTQ+ experiences. Shaw spoke as a panelist on a webinar hosted by AMF that also featured Joe Coe, Director of Therapeutic Area Growth and Integration at GHLF and Co-President of GHLF Canada, and Yuri Cárdenas, the Patient Advocate behind @MigraineTalk on Instagram. Deborah, Nye, MD, neurologist at Atrium Health Wake Forest Baptist moderated the panel.
An important question we must ask ourselves in the advocacy space, says Shaw, is "What can we be doing to support people in the LGBTQIA communities who have migraine?" It starts with listening and recognizing the reality that too many people in this population do not have support from their families. "Without family support, who is going to take you to the doctor? Who is going to ensure you get the care you need?"
Discrimination and Trauma Lead to Worse Health Outcomes
Studies show that gay, lesbian, nonbinary, and trans people are more likely to have migraine than cisgender straight people. The question is: why?
"Being LGBTQIA adds a layer of discrimination on top of the discrimination that people with migraine disease may experience," said Coe. "I had the privilege to interview [researcher Nicole] Rosendale, MD, on my podcast Talking Head Pain about a study called the PRIDE study. This study found that social stress and trauma from experiencing discrimination affect migraine severity and disability in the LGBTQ community. Now, as a gay person, I was not surprised by that, but it was very validating to hear."
Discrimination against queer people is a society-wide problem that demands a society-wide solution. Patient advocate Yuri Cárdenas spoke in detail about the power of social support to mitigate some of the harmful effects of discrimination against sexually and gender diverse people:
"We can really help each other and help ourselves by building and creating more safe spaces where people can be fully themselves, without having to constantly monitor how we speak or look to avoid being harmed. If we encourage people to speak up for each other and to speak up for us, that's creating social safety and that can create better health.

Having social safety means having reliable social connection, inclusion, and protection, which are core human needs, and they're all threatened by stigma. Social safety theory says the absence of social safety is just as harmful to the health of stigmatized people as the presence of marginalized stress or trauma. Because when you feel unsafe, you're constantly vigilant for threats. You're increasing your monitoring of yourself and others, and that can lead to negative long term effects on cognitive, emotional, and immunological functioning. Examples of threats to social safety would be experiencing or seeing bullying or threats… versus seeing people condemn that mistreatment or discrimination. That's social safety."
Step Therapy and Prior Authorizations Keep People from Accessing Treatments
Even after receiving a diagnosis and a care plan, LGBTQ+ people face further challenges in accessing healthcare according to the PRIDE study. There are only about 700 board-certified headache specialists in the United States, so many people rely on primary care providers or general neurologists for their migraine care. Because migraine is a stigmatized, invisible illness, however, not every general practitioner or neurologist is knowledgeable enough to successfully manage migraine.
"Dr. Rosendale also talked about how her research showed that people who wanted to see neurologists may not have access to them. We're not even talking about headache specialists – we're talking general neurologists. Many people in this study also used over-the-counter medications versus pharmacological interventions. There is a disparity in terms of who is seeing specialists and in terms of the types of interventions that we're able to use," said Coe.
Receiving a diagnosis and a prescription from a physician is only half of the battle, sadly. The other half: dealing with insurance to get the treatment covered.
"Imagine how discouraging it is to finally get a diagnosis and a prescription for something that will help, and then you come up against an insurance barrier," said Coe. "It doesn't help with the stress and trauma that LGBTQ people already deal with. Prior authorizations and step therapy (also known as "fail first") are ways that insurance companies keep people from accessing care. This is called utilization management, and I would love to see studies on how utilization management affects LBGTQ people specifically."
Healthcare Needs to be a Safe Space for LGBTQ+ People (with Migraine)
It is important that LGBTQ+ people feel safe in the spaces where they get healthcare. That involves providers educating themselves and taking steps towards inclusion, like including pronouns on patient intake forms. "We need allies," said Shaw. "We need people in the healthcare and patient communities saying they are fighting with us for more equitable care."
On an individual level, if someone in the LGBTQ+ community has a subpar experience with a healthcare provider, provided they have the means to do so, they should search for a provider who is a better fit. "When it comes to doctors and nurses, I really encourage you to find doctors that you feel good with," said Cárdenas. "They are here to work for you, not the other way around. If someone makes you feel uncomfortable, if you have the capacity, try out a different provider. I've gone through many providers – it's exhausting, but we're dealing with enough in our lives. We can't be getting harmed from our healthcare providers, too. Hopefully, as we push forward and talk more about these disparities and doctors educate themselves on how to be more safe for their patients, these disparities will shrink."
The migraine advocacy community has a role to play here, as well. It is important that LGBTQ+ people feel safe in advocacy spaces, including online support groups. The sad reality is that there are people in the migraine community who do not understand (or who do not want to understand) the importance of advocating for marginalized groups.
The most simple way to be an ally in these spaces is to start conversations and speak up against homophobic comments. "We need allies on both sides," said Shaw. "We need people sitting there fighting along right with us and supporting us. There was an article that I wrote years ago talking about my life as a gay Black woman, and it received a lot of homophobic comments…That is very triggering and traumatizing to see homophobic slurs and to not have people and organizations jumping in to stop it. We really need a collective effort from physicians, to other organizations, to other migraine patient allies."
Migraine advocacy is not complete if it does not account for the lived experiences of the people managing migraine. People with migraine experience stigma and discrimination, and LGBTQ+ people have an extra layer of challenges to navigate. It's important that healthcare providers make sexually and gender diverse people feel welcome and safe in their offices by asking for pronouns and including nonbinary options for gender on intake forms. The patient community has a role to play as well – it is up to us to advocate for everyone in the migraine community and that means being an ally. At the end of the day, said Shaw, "We want to feel better just like everyone else, and we definitely need support from all angles."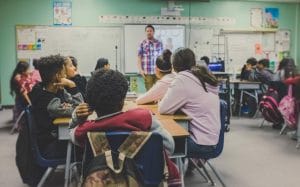 Being a teen and struggling with migraine is very hard. I'm 17 years old and…
The migraine and headache community recognizes "Headache at Work Day" on June 1 to raise…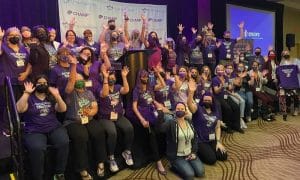 June 29, 2012 Where were you? What were you doing? Can you remember? I sure…